Artwork Installation Gallery::.
In the gallery below you'll see a selection of some of Jonah's favorite installations of his work, both from his inventory and also custom commission pieces. Since he began selling his work in the late 2000s, Jonah has been asked by clients to create some very special, custom pieces of artwork using his unique processes. Jonah has even used his glass-burning technique on wine barrels, dining room tables and even cutting boards. Jonah has also created works based on environment and/or space. His most notable commissions have been for the Cocina Del Mar restaurant at Esperanza, An Auberge Resort in Cabo San Lucas, Mexico and The Restaurant at Meadowood in Napa, California.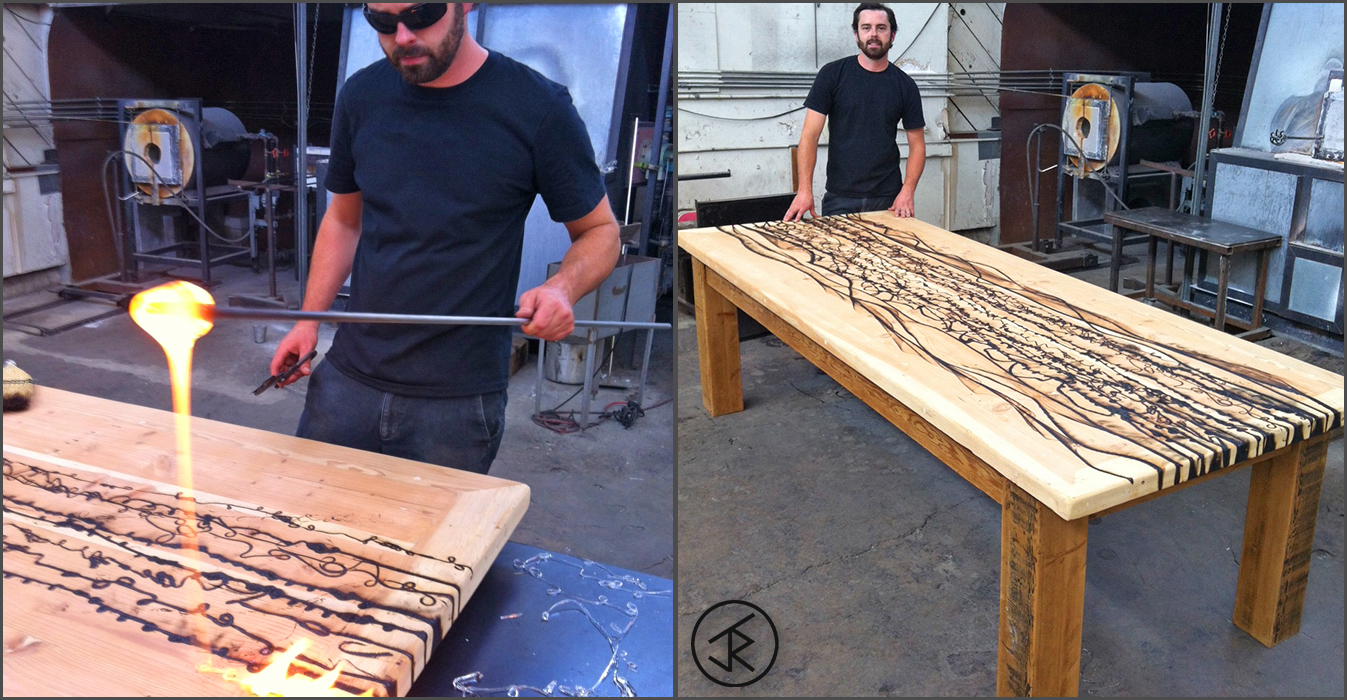 Copyright 2017 © by Jonah Ward. All rights reserved. Website managed by Stirtz New Media.